The Story of Katie's Hallmark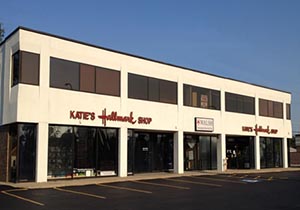 Katie's Hallmark was named in honor of the owner's mother and has been in business since 1986. The store opened as a stand-alone Hallmark store — one of the few stores not placed in a mall. We felt very comfortable our success would be based on the strength of the individuals selected to manage the store. Because the owners would not work in the store, job one was to hire good, caring, customer-service oriented employees.
Over the years, that has continued. We believe our staff has the highest standards of ethics, integrity, and customer service. We value and commit ourselves to excellence in all the products we sell, providing good quality products at a fair price, and making sure our store provides a nice, fun shopping experience.

"There was no one I ever met in my life who worked as hard as my mother. Whether it was in raising my four brothers, one sister, and myself or doing the type of work I saw her do at Kresge's in the old Evergreen mall. There were few people I knew who could keep up with her work ethic.
I still remember when I was 14, visiting her while she was putting prices on stock. Her boss came up to me and my sister and said he had just told the rest of the employees he was glad he didn't have two of her, because he would have to let half of the staff go! That's how good she was as an employee.
I believe that the ladies in Katie's Hallmark have continued that tradition, and we consistently get comments from customers about how hard-working the ladies are and how friendly the service is."
— Jim Hallberg, owner
Katie's is especially proud it has attained the status of a Hallmark Gold Crown Store, as the store is known for its breadth of selection and personalized customer service. It carries the widest selection of Hallmark greeting cards, stationery, gift wrap and products for decorating and entertaining. Our store also has personal accessories, baby and child gifts, and a number of specialized gifts from other vendors. We also offer the Crown Rewards store loyalty program, which lets our customers accumulate points. Introduced in 1994, this loyalty program is a great addition to the customer experience our patrons have.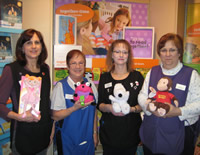 Please stop in – whether it be for greeting cards, a thoughtful gift for someone over the holidays, or just to browse. We guarantee you'll leave with a smile on your face!